Heath Kirkwood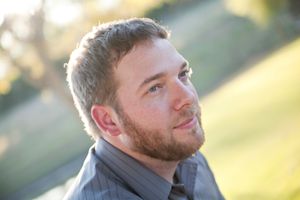 Name: Heath Kirkwood 
Group Position: Baritone
Date of Birth: March 10



Singing the baritone part for Gospel Express is Heath Kirkwood. Although Heath was born out of state, he is ever proud to acknowledge that he was raised in Texas. Heath and his wife, Amanda, currently reside in Robinson, TX with their two children, Norah and Riley, not too far from where Heath serves as Lead Pastor at First Baptist Church in Lorena.  He earned his Bachelors of Music Education (2007) and Masters of Music Performance (2009) from the Moores School of Music at the University of Houston, as well as a Master of Divinity in Biblical Studies and Theology from the George W. Truett Theological Seminary at Baylor University.

Music has been a part of his life from the beginning. He started very young singing in church with his family where his "Papa" pastored in Dodge City, Kansas. It was these kinds of experiences that led him to keep on singing. Family heritage has been a firm foundation both spiritually and musically. In 1997 Heath began attending the Stamps-Baxter School of Music in Nashville, TN at the age of 12. Since 2005 he has served on staff at several summer singing schools including the Stamps-Baxter School of Music in Nashville, TN, the North Georgia School of Music in Cleveland, GA, the Hackett School of Music in Katy, TX, and the Texas Southern Gospel School of Music in Corsicana, TX. His duties have included serving as director, teaching theory/sightsinging & eartraining, private drumset, conducting seminars, and conducting the school choirs.

Heath joined Gospel Express in August of 2002 at the age of 17. He constantly admits how much of a blessing it is to be singing with a group of men who have true hearts to minister and be servants for God's glory.
---