Justin Kirtley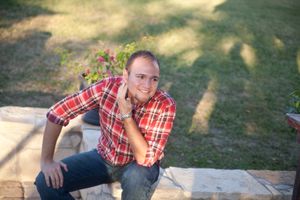 Name: Justin Kirtley
Group Position: Lead
Date of Birth: May 1



Born and raised in Houston,TX, Justin has been involved in music just about all his life. His father Richard, tenor singer for Gospel Express, was the minister of music in the church he was raised in. He attended the Stamps Baxter School of Music in Nashville, TN for five years. In 2000, Justin joined Third Cross, a southern gospel trio based out of Houston, and traveled with them for the next two years until joining Gospel Express in June of 2002.

Justin Kirtley has devoted the last several years of his life to Gospel Express and to serving the Lord, including as the worship pastor for Grace Family Church in Spring. He is a graduate of the University of Houston, with a degree in Business Management. On July 11, 2008, Justin married Natalie Hess of Columbus, GA; they now live in Tomball, TX with their two daughters, Carlee and Lyla.  He feels Southern Gospel is the best music in the world and wants to do everything he can to uplift the name of Jesus.
---