Richard Kirtley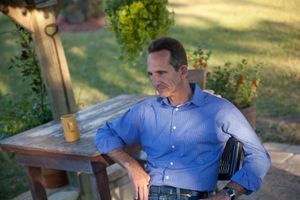 Name: Richard Kirtley
Group Position: Tenor
Date of Birth: March 16



Born in Yearington, Nevada in 1953, and raised in Houston, Texas, Richard Kirtley has always had a heart for the work of the Lord. Richard has been associated with Southern Gospel music since 1975 when he first attended a concert featuring the Valdaires Quartet and heard Ray Jennings singing tenor. That night had such an impact on his life that he began to devote himself to be a tenor singer. Through the hand of God, within a year, Richard began singing tenor with the Valdaires Quartet where he stayed for the next 4 years. Richard has also sang with many other quartets and has been singing with Gospel Express since 1999 with the sole purpose of spreading the gospel of Jesus Christ through song and testimony.  He also has spent several decades as a Minister of Music at Central Baptist Church NW and Westway Baptist Church, both in Houston.

Richard and his wife, Lori, live in Tomball, and he is the proud father to two sons and "Pappy" to five grandchildren. He considers himself to be extremely blessed to be able to sing alongside his youngest son, Justin, and being associated in business with both of his sons. Richard is a roofing contractor in a family owned and operated business that his father started in 1961. When asked what Richard wants to be remembered for, he said, "I want people to remember me for having a deep love for my Lord and a devotion for my family. For me, there is no greater testimony to leave."
---
---